The Community Relations Department engages State and local units of government, private and public organizations, civil and human rights groups, local community leaders, and citizens of Goldsboro in deep and diverse ways. The Department is the City's arbitrator, investigator, and/or compliance officer in some case for community conflicts and tensions arising from differences of race, color, national origin, gender, gender identity, sexual orientation, religion, employment, housing, Federal laws, and disability. The Community Relations Department is committed to assisting the citizens of Goldsboro to develop mechanisms and community capacity to link the underlying interests of the community to ensure racial and cultural harmony by:
Promoting an unbiased social environment for cultural awareness and sensitivity.

Engaging the community in diversity and cultural activities and differences.

Developing and maintaining partnerships that build inclusive community structures, processes and relationships that are equitably.

Focusing to create and connect the community with housing and socioeconomic opportunities.
The Community Relations Department also administers the City's Community Development Block Grant (CDBG) and HOME Investment Partnerships (HOME) funds. These funds, provided by the U.S. Department of Housing and Urban Development (HUD), allow the City to assist low-to-moderate-income citizens of Goldsboro in improving their quality of life through vital housing and community development programs. Such as rehabilitation of owner-occupied single family housing, homebuyer assistance for first-time homebuyers, public services, construction of affordable housing through CHDO activities, and demolishing of dilapidated housing units to name a few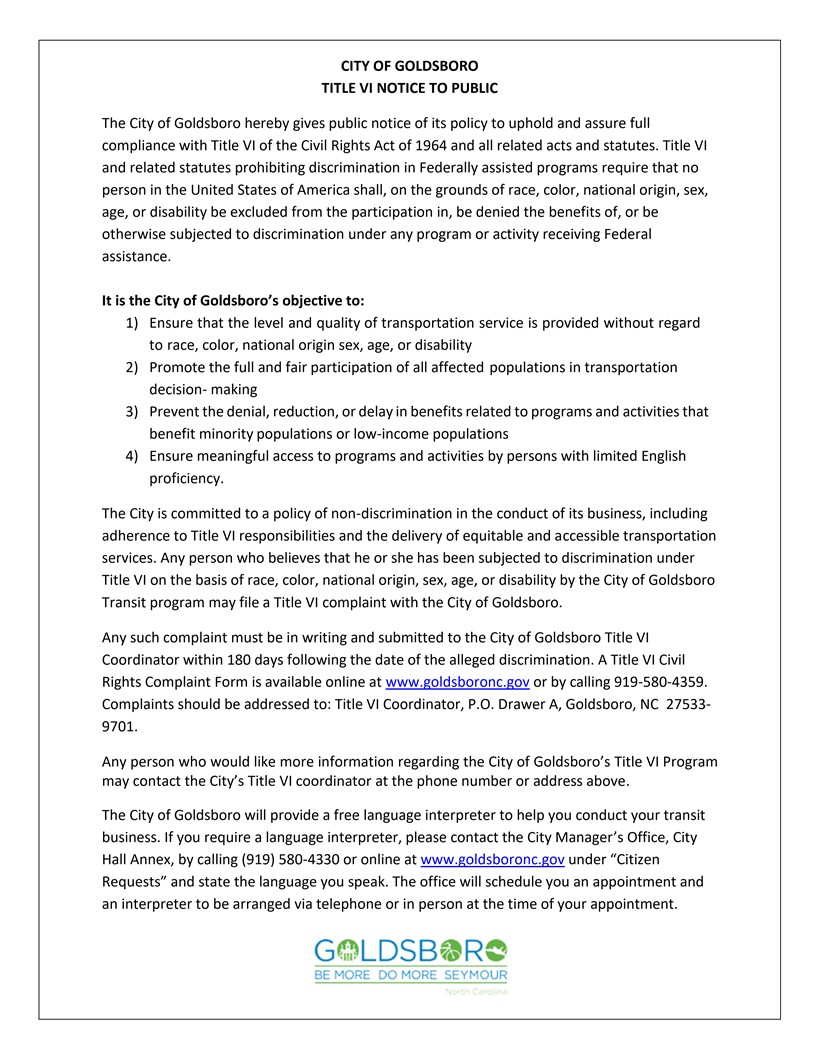 Black History Month
Boards & Commissions
Civic and Fraternal Listing
Wayne County Churches
2015 Goldsboro Youth Council Application
Help us stop hunger