Employee Health & Wellness
Employee Health and Wellness
The City of Goldsboro has provided a health/wellness initiative for over 20 years.  The City employs a full-time Occupational Health Nurse who provides nursing services and monthly health beat sessions for city personnel.  Some of the services include, but are not limited to:
Coordinate and direct the Health/Wellness Program.  Provide professional guidance to employees for health/wellness.
Provide first aid services, consultations and training needs for physician intervention
Coordinate and direct the Diabetes Management Program.
Oversee and monitor results of periodic check-ups to include pulmonary functions.
Provide consulting for employees regarding their personal health care.
Provide nursing services for employees such as blood pressure checks, allergy, hepatitis and flu injection, hemoglobin and blood sugar checks, as well as over the counter medication and bandage changes.
Provide Flu, Hepatitis and other vaccines for affected employees.
Provide assistance and advice to city-wide personnel to ensure compliance with all HIPAA regulations.
Provide educational literature and other health related materials for professional development.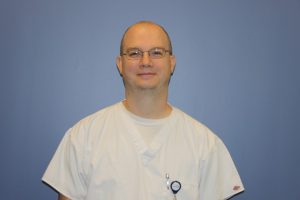 Mark has been a nurse for 15 years working in both a hospital setting and a corporate environment. He is currently in school to obtain his Bachelors Degree in Nursing and is also a volunteer firefighter.
23 and 1/2 hours:
What is the single best thing we can do for our health?
What is the Single Best Thing You Can Do to Quit Smoking?