Employees of the Quarter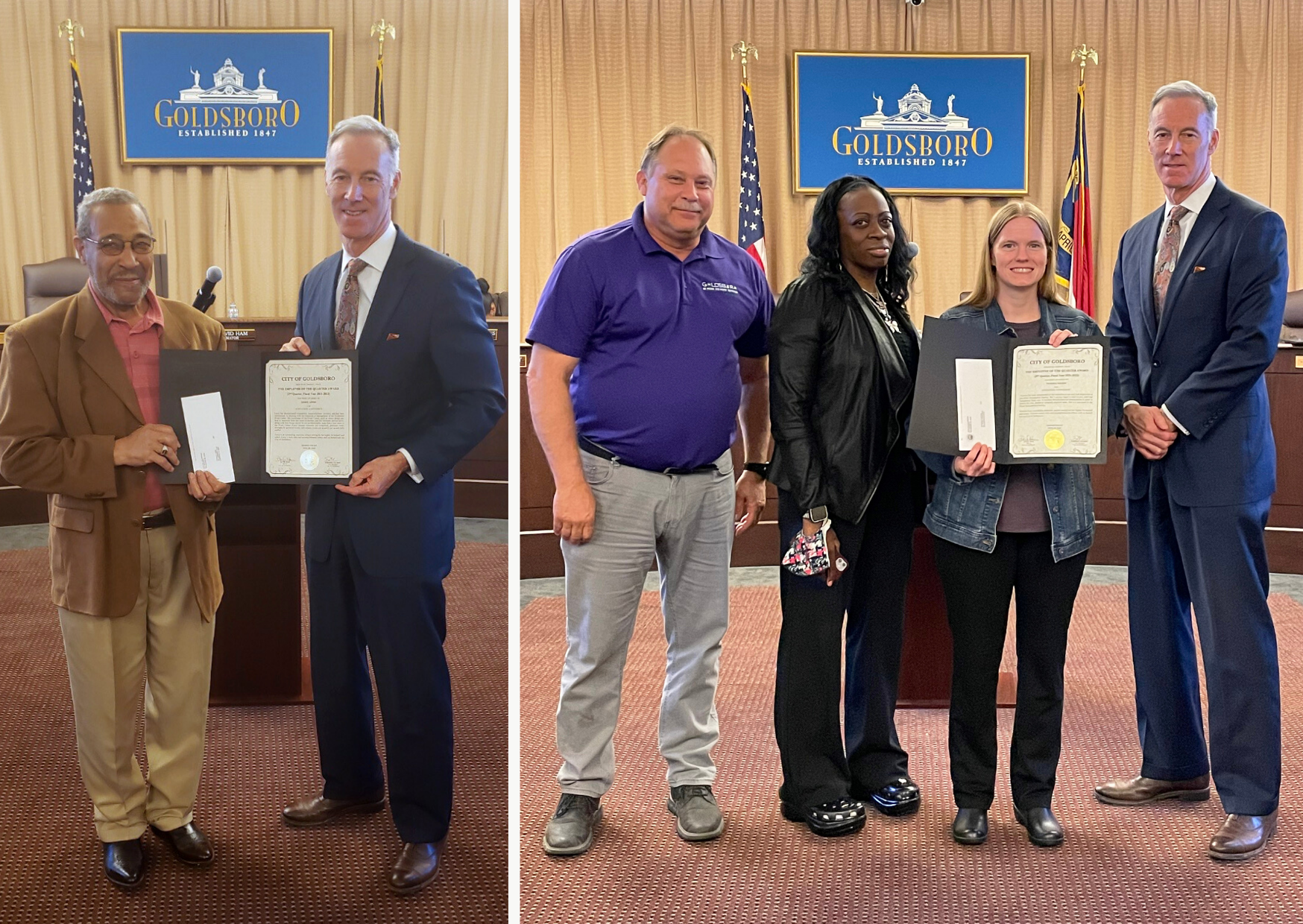 Congratulations to our employees of the quarter, Leroy Lewis and Victoria Nelson!
Leroy has demonstrated competence, resourcefulness, and courtesy, and he has been instrumental in assisting with the transition of management of the Goldsboro Event Center. His knowledge of the Event Center, such as where things are, how to transition from one event to another, and his customer service skills, along with how things should be run professionally, make him a true asset to the Event Center. Leroy ensures contracts are completed, performs walk­throughs for potential events, and ensures events are properly set up and fully staffed.
Victoria has been instrumental in the transition of the new Lab Supervisor at the Water Reclamation Facility. She is always eager to take on new tasks and consistently finds ways to increase the efficiency of current duties in order to reduce the time needed to complete required tasks. She is a true asset to the Water Reclamation Facility.
Congratulations Leroy and Victoria!