Employee Performance Awards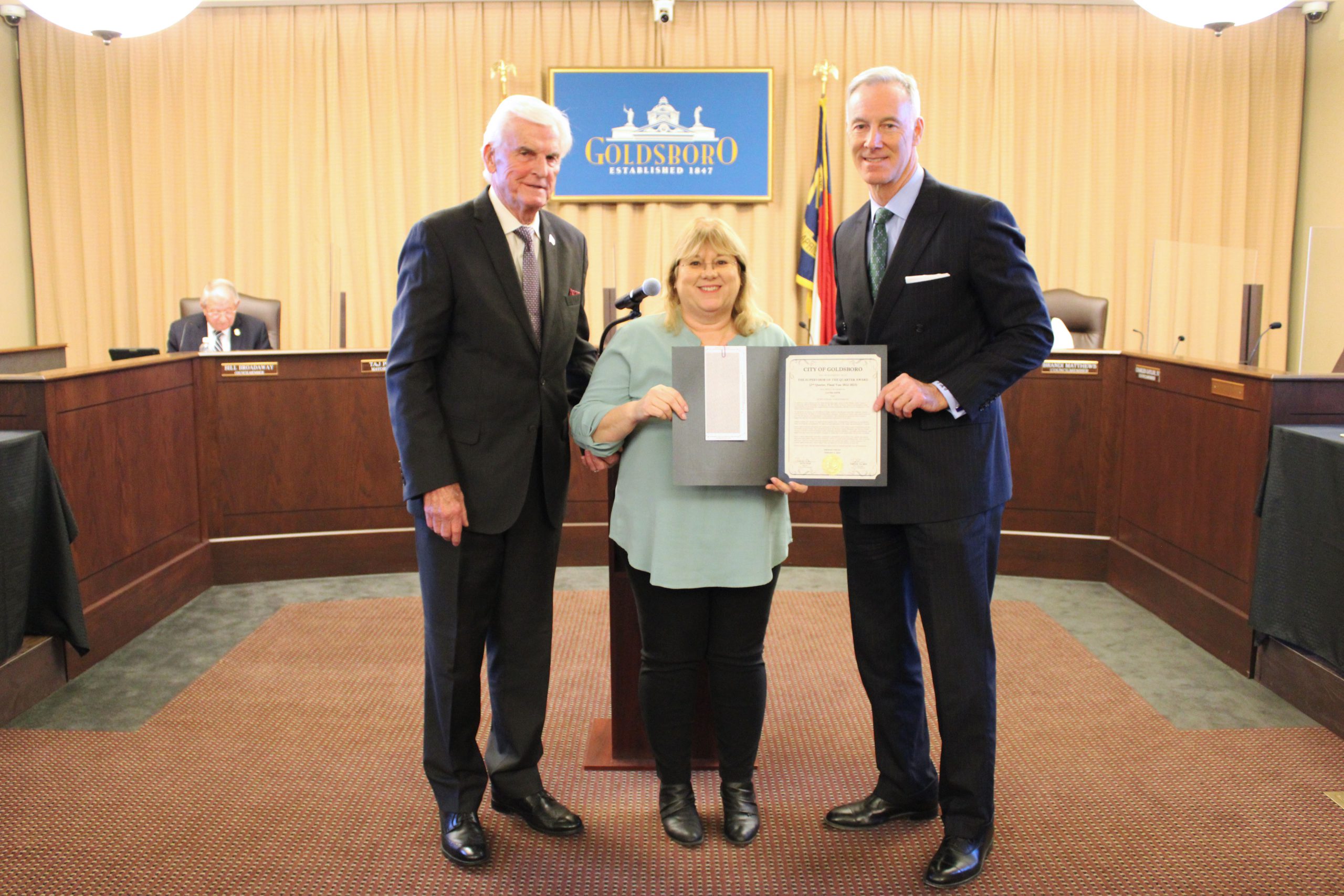 Congratulations to our employee of the quarter, Bobby Edwards (Public Utilities), and our supervisor of the quarter, Laura Getz (City Manager's Office)!
In addition to her extensive duties as city clerk and supervision of the deputy clerk, Laura's outstanding efforts included oversight of the NC Office of State Auditor performance audit requirements, local nonprofit organization funding requests, and the City of Goldsboro's 175th Anniversary Celebration.
As the point of contact for all Office of State Auditor record and interview requests, Laura coordinated with the Mayor, Councilmembers, manager, department heads, and supervisors, to provide documents and statements to the auditors. She ensured the auditors were properly supported and the documents were appropriately retained by City staff. Laura oversaw the receipt of required documents from 18 nonprofits, ensuring the documents were reviewed by management for approval and payment of the funds appropriated by Council. Laura supervised the planning and execution of the City's 175th Anniversary Celebration at the Goldsboro Event Center. She coordinated with the Wayne County Museum and Wayne County Library staff for historical display items, arranged keynote speakers, provided refreshments, and made sure the venue was properly arranged to make the event memorable for all who attended.
Each of these additional activities constitutes a substantial work effort, for significant causes that have high public interest and visibility. When accomplished simultaneously with everyday activities, such as council meeting preparation and answering public records requests, the results make Laura most deserving of this recognition for her service to the City.
---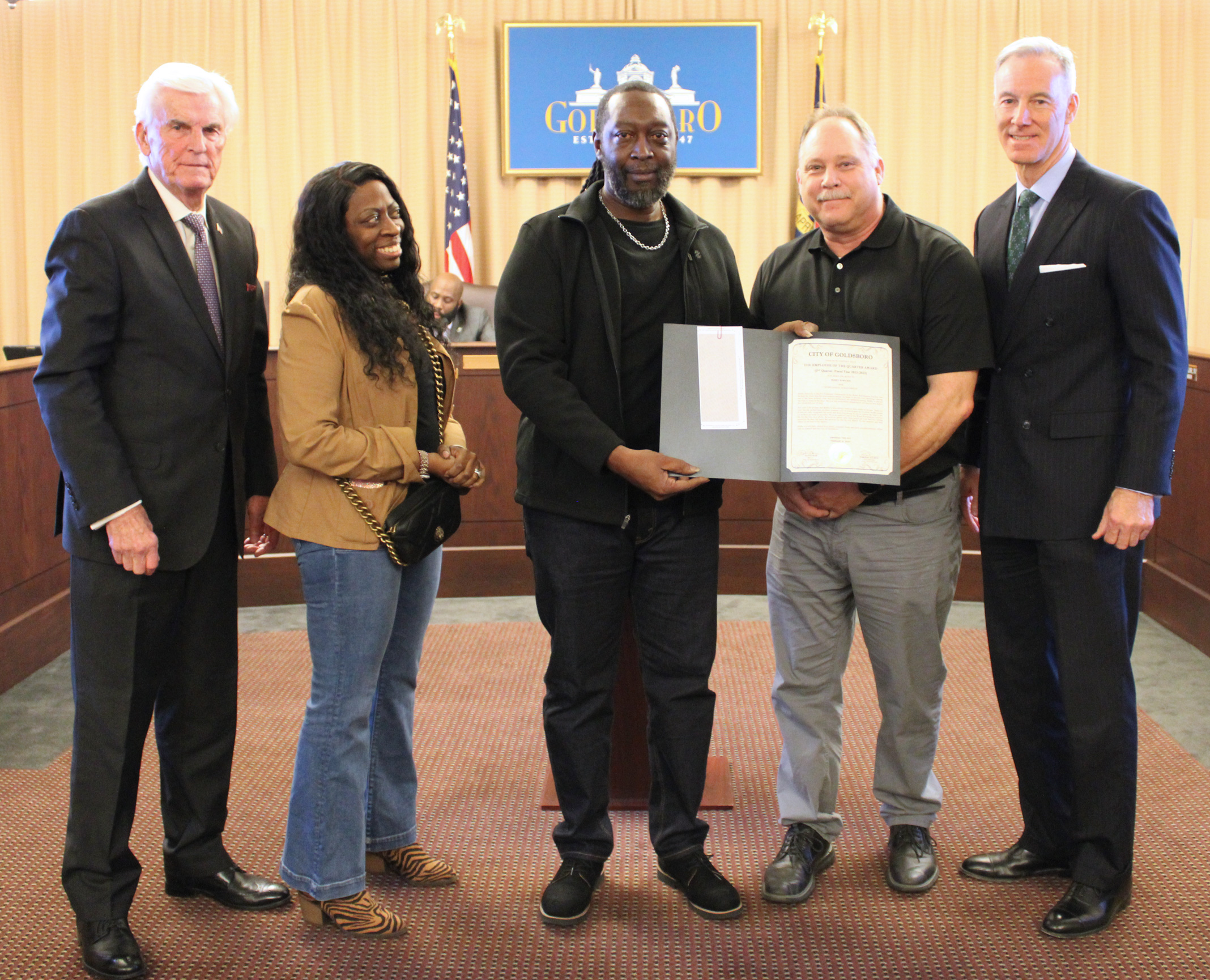 Bobby Edwards is the Pre-Treatment Coordinator at the Water Reclamation Facility, but he does far more than his pretreatment duties. He helps in the lab every morning, running one of the most difficult tests that are performed; the ammonia testing. Bobby is always the first to come in the door. He is at his workstation preparing or starting his test before his scheduled tour of duty. Not only is he prompt, but Bobby is also always ready to help wherever he can. There are only two lab technicians, so when someone calls in sick or goes on vacation, Bobby jumps in and not only completes his work but does everything he can to lighten the load of his co-workers as much as possible. He is an asset not just at the Water Reclamation Facility, but for the City as a whole. He receives phone calls from people all over the City, asking questions he may not have the answers to, but he will search for the answers and help others to the best of his ability.