City Names Felecia Williams as Community Relations Director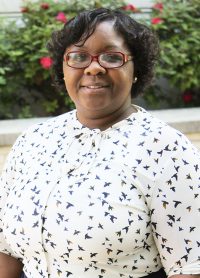 The City of Goldsboro has named Felecia Williams as the director of the Department of Community Relations and Development. Williams' position is effective Oct. 6. Her salary will be $69,150.39.
"I give honor to my Lord and Savior Jesus Christ and pray that I walk worthy of the vocation for which I am called," Williams said.
Williams has been with the City of Goldsboro since 2017, serving during that time as Community Relations Specialist. Before joining the City of Goldsboro, Williams worked with the University of North Carolina at Chapel Hill, Carolina Family Health Centers and Wayne County Mental Health.
Williams has a bachelor's degree in Psychology from Saint Augustine's College and a master's degree in Psychology from Capella University.
"Felecia Williams has proven to be very capable as the interim director," said City Manager Tim Salmon. "I look forward to what she and her department employees and the Commission on Community Relations and Development board members will do to enhance the quality of life for the residents and visitors of Goldsboro."